Months of Preparation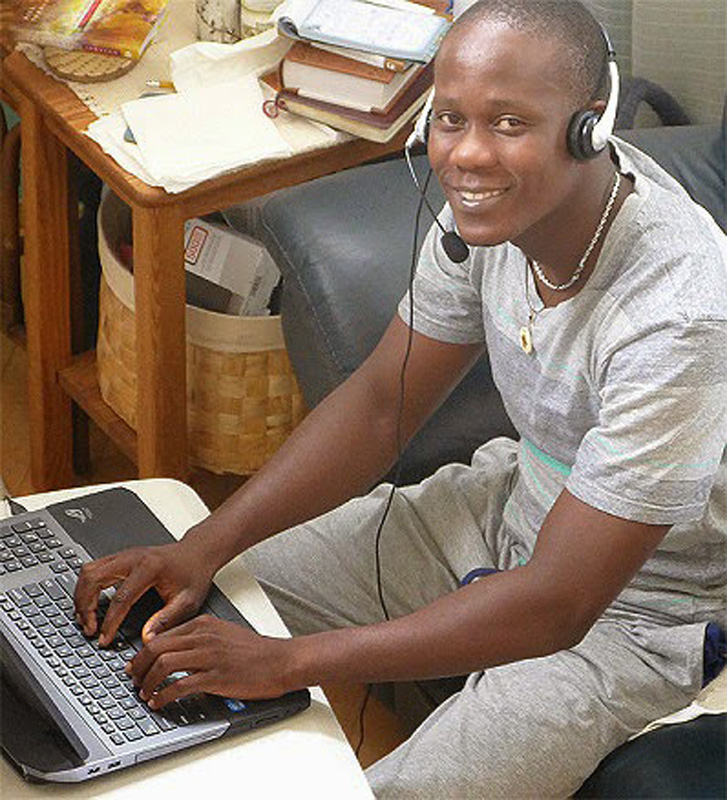 In order to increase skills, and provide even more opportunity for employment, Apparent Project began a training program in April 2014. One of our managers (Pierre) was mentored for 3 months at our U.S. Headquarters.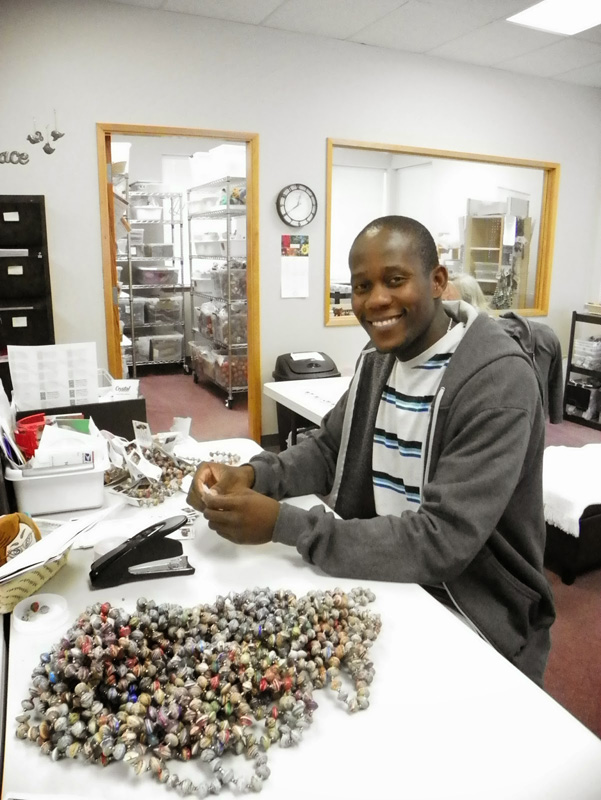 He worked hard to increase his knowledge and proficiency in English – both spoken & written.  Using a variety of computer learning programs, and personal grammar tutoring, his understanding of English (and languages in general) increased greatly in a short period of time.
He also learned typing and became more familiar with Excel & Word before returning to Haiti.  These are valuable skills in our world of technology.
Being immersed in the American culture helped him to understand more than just the language.  It has given Pierre a broader understanding of the way we think, how we operate a business, etc.  He proved to be a fantastic "volunteer" at the Apparent Project shipping office in Washington.  He had the opportunity to do each job and become familiar with how we distribute and sell the jewelry once it comes to the states.
July 2014 – Classes Began
Apparent Project was blessed with some donations for computers and software that enabled us to start API at our headquarters in Port Au Prince.  When Pierre returned to Haiti, he was equipped to train other managers in the skills that he learned.  24 managers began learning valuable and life changing skills. Each of the students began with Typing… then Rosetta Stone English… then Excel, and finally Word. As the year progressed, these managers learned to provide reports in Excel.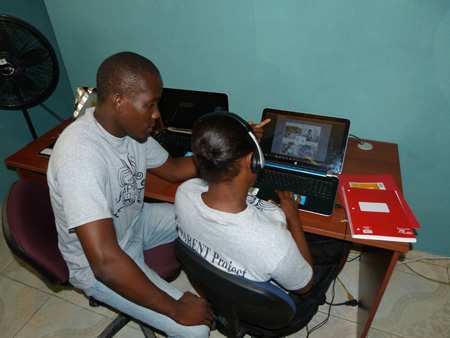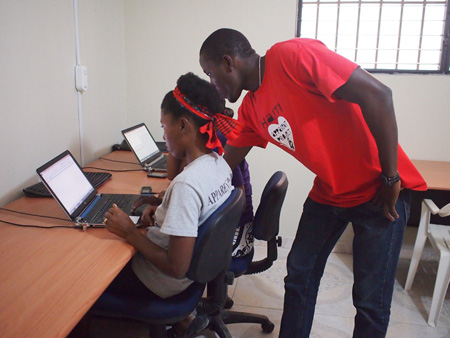 Winter 2016 – A Second Group of Students
A new group of students began going through our current program in February 2016. There are plenty of other artisans who would love to receive this training which empowers them at their jobs.
And some of the original students would love more training!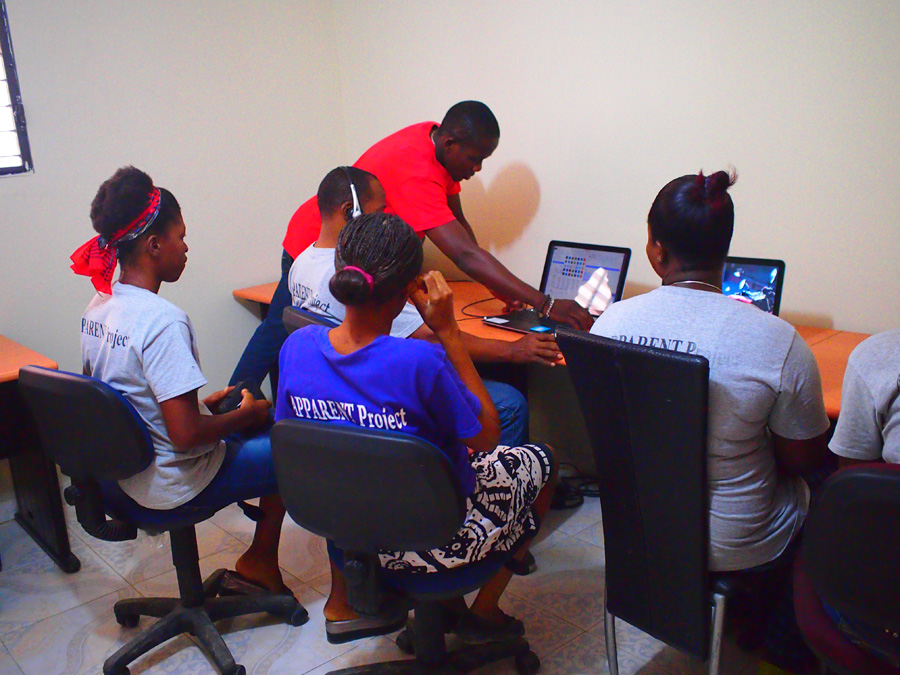 Future Dreams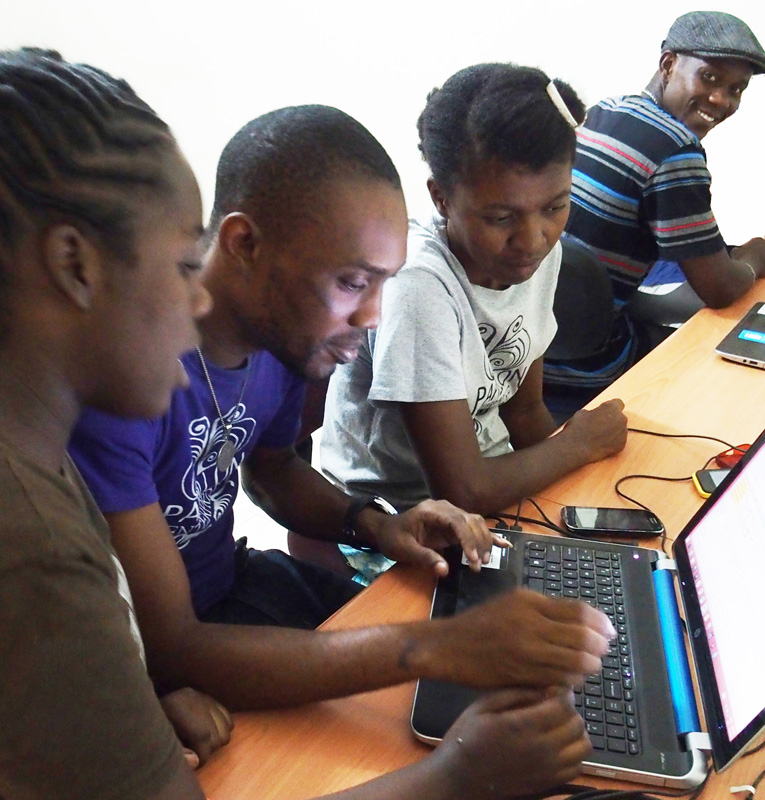 We would love to have this program grow.  And, we are looking at various possibilities.
In addition to literacy & basic computer skills, we could also begin training in graphic design.
We are grateful for the opportunity and the endless possibilities that this training can provide.  It will be wonderful to see how this program helps the artisans be more productive at work, and what new opportunities it will provide for them!
Thank you for your support!!!
AP Institute Pictures