A Dream Come True… On-Site Childcare & Daycare!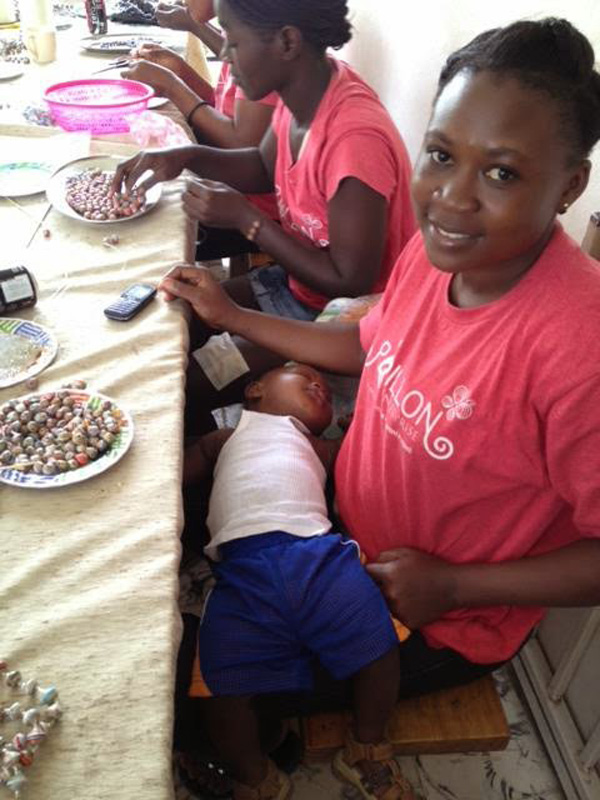 Apparent Project began in late 2009 with four women who were at risk of relinquishing their children to an orphanage because of their economic situations.  By 2014… four and a half years…and a whole lot of jewelry sales later, our project had made a difference in the lives of nearly 250 artisans.  But not just the artisans.  Their children.  Their families.  The community.
Apparent Project's mission is to keep parents and children together. So moms were allowed to bring their infants to work with them.  As the business grew, it became obvious that our most at-risk moms needed care for their babies while they were at work.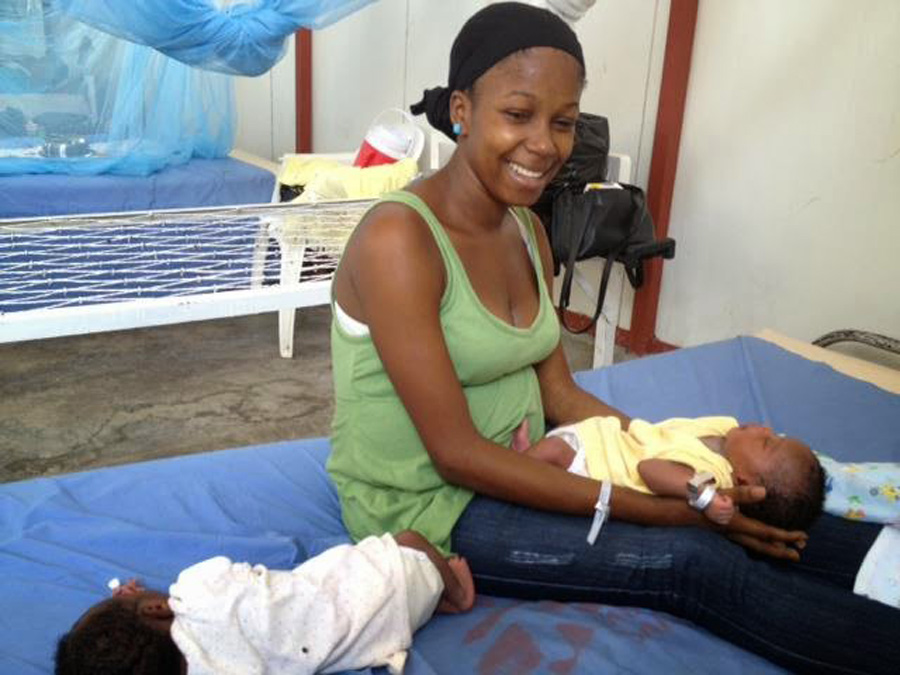 Even with a living wage, how does a single mom, 4 kids – 2 of them being infant twins, logistically provide quality care for her children when she is at work all day?
Once the children are of school age, there is no longer a problem. but we wanted to offer a service for the "in between" times or special cases. The times when it's logistically difficult for that mom to care for her babies while working.
In May 2014, we opened our new Daycare Center!
This had been a dream and goal for some time and we were excited to finally see it unfolding.  The Daycare Center provides a safety net for them and allows these parents peace of mind, knowing that their children have quality care while they are at work.  It provides a safe and nurturing environment for their children. Educational toys, puzzles, and games that are not always available to them, also help with their development.
We appreciate your help!
Party Box & Fundraiser sales provide employment for the artisans, but it took at new step of faith to offer on-site Daycare for our artisans.  We have currently limited this to our "at-risk" artisans.  Although the artisans contribute a minimal amount, most of the expense has been added to our Apparent Project budget. That means we need to raise the funds separately.
We currently have an ongoing need of about $2400 per month to provide
for our Infant & Toddler Care. This helps with the cost of the following:

Caregiver Salaries (more job creation!!!)
Milk/Formula*
Diapers*
Equipment/Cleaning
*Note: When teams or individuals bring diapers &/or formula, it helps cut down on our expenses.
Thank you!
For ALL that you have done to help make Apparent Project such a success!
We appreciate the time and energy that you give by having jewelry parties/fundraisers, collecting/shipping cereal boxes, donating items for our programs.  We could NOT do this without your support.
You are not only helping moms but you are investing in the next generation as well!
Stories… Our Parents and their Children
Click Here
to read more stories about AP Childcare.
Day Care Pictures