One of the disturbing statistics in the article about adoption that we've been talking about (and will be – see here) has to do with the number of international adoptions.   According to the article, here's some statistics to consider:
In 2000, 18,856 children were adopted into the United States from other countries (international adoptions)
In 2004, that number had risen to its peak of 22,989 children.
In 2015, that number had plummeted to 5,647 children – the lowest since 1981.
Three thoughts about these statistics:
If you go to the State Departments information, it substantiates the information as being accurate.   Read that here.
Have the economic and societal conditions improved so much that there are not nearly as many children in need as there was?   Has the number of vulnerable children dropped by that much?   Nope, not the reason.
The article mentions "the changing politics of adoption."   That is the big reason – I'm going to write more on that later – including stories about a bus to Idaho and a plane to Russia).
But one overwhelming fact remains……
Comparing 2004 to 2015, 17,342 children did not come to the United States to join their new family.
That's enough kids to fill my daughter's high school 20 times over.
They aren't just numbers, they are real kids.
Real kids with real lives and real hope for a future.
If they aren't being adopted, then they are still in their country of origin and probably need help.
That's what The Apparent Project is about.   That's what we do.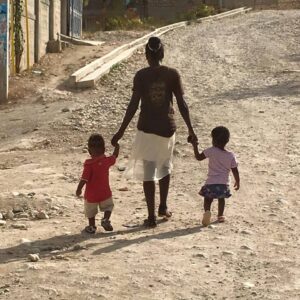 We provide jobs so that families can stay together and that more kids don't have to be part of the statistics.
We want them to be part of their family.    Less of them are finding family in a new country, so we need to do more to help them stay with their family and have a hope and a future.
Go to The Apparent Project and check us out.   Then ask yourself, how can I be part of the change?   How can I help those children who still need help, even if they don't need or don't get a new family?
The numbers are real kids.
Thanks,
Tom