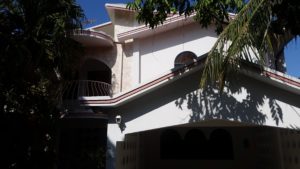 So a few weeks ago, it became known to us that the space next to us was going to become available. Right now, the space that the preschool uses is not big enough for what we'd really like for the just the preschool and definitely not big enough for any expansion possibilities.
But suddenly there was a possibility. The space next door is going to become available later this year – in time for the 2017-2018 school year. Could this be? Can the pieces fall together in time so we can actually get this AND start a kindergarten this year?
Short answer – God said, "Yes."
Slightly longer answer, the AP management and board along with the current pre-school staff and some wonderful women at Trades of Hope (more on them later) lined everything up and said, "Let's do it."
So it's going to happen. Oh and Tom, you find a way to help pay for it, okay?
That's why I'm writing to you. We need your help.  More info coming soon!
Thanks in advance,
Tom
Save