Hello to all our Apparent Project friends!
Thanks so much for the support you've shown through sales, donations, encouragement and prayers. We appreciate the many ways that people all over the USA, Canada (and beyond!) have helped us provide opportunities for Haitian friends. Opportunities to rise up out of poverty & be empowered to dream their dreams… to provide a better present & future hope for their families. We appreciate you!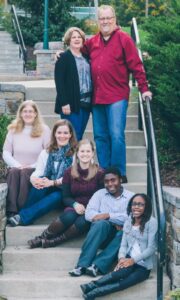 I want to introduce you to a new member of our AP team! Tom Vanderwell will be helping to share our vision & purpose, and is a person who cares a lot about Haiti. He's not Haitian but 2 of his 5 kids are. They have been part of his family for over 12 years. He and his wife have been very involved in helping to improve life for children and families in Haiti.
About 5 years ago, Tom left a career in banking to devote his time to helping Haitian kids. Whether they are already adopted or still in Haiti, Tom has a passion and drive to make life better for these kids. He spent 6 years on the board of an orphanage and 3 1/2 years on staff. I followed his posts and became aware of his passion, his communication skills, and his desire to get things done! He has been involved in connecting people & resources to help provide a variety of solutions for Haitian families. Life-saving surgeries have happened. Needs such as new generators, car parts and other items were acquired. Whatever the need, Tom is eager to help provide a solution. He has a passion to connect people who want to help with opportunities to make a difference.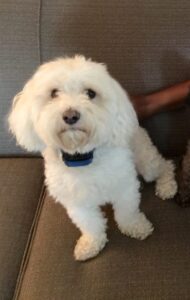 During the last few years, Tom & I got to know each other personally. He and his family actually adopted one of my daughter's puppies, "Solomon" – who Tom says is not very wise! So, they've adopted two kids and one dog from Haiti. Honest truth.
As the Apparent Project has grown, a couple of things have become "apparent." First, AP has been very successful distributing Party Boxes & Fundraisers. Sales from these orders continues to help provide jobs for our Haitian artisans, but there are other opportunities to make a difference in Haiti. We want Haitian families to not only stay together, but also to thrive and have a positive future. Second, in order for us to achieve our goals, we need help. We need the right kind of help, help that empowers and encourages rather than creates dependency. The AP Childcare, Preschool & AP Institute are examples of the kind of help we want to provide.
Tom Vanderwell is eager to help us at Apparent Project. While his official "title' is Communications and Fundraising Coordinator, his actual job will be communicating with you how you can help us help families in Haiti stay together. Tom will write about our people, our projects, Haiti and other things related to our goals. Please join me in welcoming Tom to our staff. Feel free to reach out to him and say Hi!
~Marilyn Monaghan, Director