Emergency Housing Funds
We appreciate those who donate for emergency needs! Joanne is a typical example of someone willing to work but in need of some extra help to get started. Joanne is a widow with three kids…without a job…homeless.
Joanna – A widow with three kids…Without a job… Homeless
Jan 6th – Waiting daily at the gate… Hoping
It happened again. This is Joanne. She is 32 years old, homeless and sleeping in a church. Her baby, Klodson is turning 1 on the 20th and her other three kids are scattered in several different homes because she can't take care of them. The father of her children is dead.
She has been outside our artisan house for a week every day, all day, standing in the sun with her baby hoping for a job. Today my heart was captured by her patience as I came home from my evening run and saw she had been standing out there all day again.
She will start work tomorrow. Praying for prosperity for this woman and that I can write an update in 6 months with another great success story
Jan 26 – Starting work, but desperately needs rent money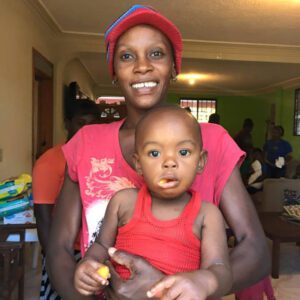 Joanne showed up early to work today and made sure her son was all settled in the daycare. He is one year old and just starting to walk. She is homeless right now and money is trickling in for a house for her. One year's rent is $500. After we get her a house, she can go get her other two children and they can be a family again. This is why we do what we do.
Note: People responded, money was donated, and Joanne has a place to call home, and on-site childcare for her son so she can work to provide for her family.
Feb 12 – Joanne… happy to be at work today.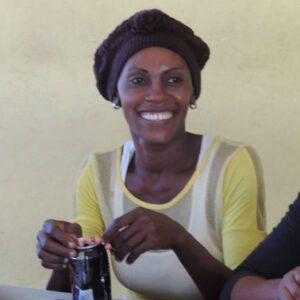 What a difference a job makes! Help us hire more like her by hosting a party or having a fundraiser.
Learn more:
AP Party Boxes
Fundraiser
Help Provide Emergency Housing Funds