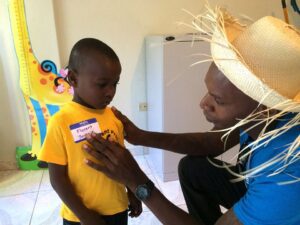 First, thank you to all of you have read what we've been wrestling with in terms of how to care for vulnerable children.   There are tough issues and very little in terms of clear answers.
We have a lot more that we're going to be wrestling with because it is a big and multi-sided issue.   There is a lot more gray than there is black and white.
But there is one thing that is, I believe, perfectly clear.
If children can stay with their biological parents and the parents can adequately care for them (two ifs that don't apply to all), then that is a good thing.
We're going to continue to wrestle with the tough issues, but I'm also going to be presenting some really awesome opportunities to make a difference in the lives of children and families in Haiti.   Concrete, solid and healthy opportunities.
Stay tuned……
Tom V
tom@apparentproject.org