As we talked in the last article, the number of international adoptions that have come into the United States have dropped precipitously over the last 12 years.   There appear to be similar drops to other countries as well, so it doesn't appear to be strictly a United States issue.
I'm going to briefly tell you the basics of three different stories that illustrate and have had a significant impact on the politics of international adoptions.   They have to do with a bus to Idaho, a plane to Russia and a 6 letter four letter word.
A bus to Idaho?  Shortly after the earthquake in Haiti in 2010, there was a big mess when a group of people from Idaho were arrested near the border between Haiti and the Dominican Republic with a bus full of Haitian children who they were "bringing to a better life and home because their parents did not survive the earthquake."   It turns out that wasn't true.   These children were not orphans.   Many of them had family that was frantically looking for them and did not want them to go to the United States and be adopted.   The entire team of people from Idaho was originally held in a Haitian jail under child trafficking charges.  It was determined that most of them were ignorant of what was going on and were honestly trying to help.   I don't know the exact details of what happened to the leaders of the church group from Idaho but what I know is that this situation gave the international organizations who have an anti-adoption stance a significant opportunity to advance their agenda.   I have had conversations with a number of people who have said that even if you give the people from Idaho a significant amount of grace and assume they were well intentioned but ignorant, they damaged the cause of international adoptions in Haiti and elsewhere.
A plane to Russia?   Do you remember the story of the mom who was fed up with the issues her adopted son from Russia had and bought a one-way plane ticket and sent him back to Russia?   Sort of like you'd return a book that you ordered on Amazon?  A couple of thoughts about this scenario……
I totally understand the frustration, the lack of options, the difficulties.   Parenting children from hard places is well, "HARD."
The mental health system in the United States is currently not meeting the needs of children suffering from adoption-related trauma and other mental health issues.
Feeling like you want to give up is not an uncommon feeling for adoptive parents of children from hard places.
But with those being said, the way this whole incident happened is horrible and did irreparable harm to the health of that child, to relations with Russia and its impact on international adoptions and countless other children from Russia.   It changed the politics of adoptions with Russia and other countries as well.
 A 6 letter four letter word?   Yes, I used to be a banker.   Yes I know you can't have 6 letters in a four-letter word.   But let me explain…….
I'm assuming that most of you know what a "four letter word" means.   It's a "nickname" for words that aren't proper for children to say and aren't considered proper for anyone to say.   So what word am I talking about?
U – N – I – C – E – F
Now wait, isn't UNICEF a good organization?   If you go read their website, it sounds like they do wonderful things for children.   I'm not going to debate whether they do the things that they say but the biggest problems that I have are two:
UNICEF's main goal is to keep children in their home country – even if that means that they aren't able to experience the permanence of a family.  I firmly believe that keeping children in their home country is a very commendable goal, but not if it sacrafices their ability to grow up in a permanent loving family.
UNICEF, through their UN connections, often imposes and urges rules to protect children on countries that the countries don't have the ability to implement.   If UNICEF works with the government of a country, say Haiti, and says,  "For an orphanage to do adoptions, they need to meet this requirement, that requirement and have 5 on site inspections done annually" and they don't provide guidelines on how to monitor the requirements or staff to help do the site inspections, it has the effect of bringing adoptions to a complete standstill.   That means that children who need a new family, children who are living in an orphanage will spend more time living there and less time in a permanent family.
Good intentions, bad implementations.   That's why many people in the adoption arena have been known to agree with the term,  "You've just been UNICEF'd."
Three problems that have impacted international adoptions and while they are not the only issues, illustrate how the political dynamics of international adoptions have changed.   Now ask yourself a question……
"If there was an organization like The Apparent Project working to help employ the parents of the kids on the bus, would it have reduced the chance they would have been snatched?"
"If there was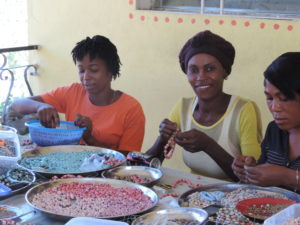 an organization that helped parents keep their kids, would the boy who was sent back to Russia potentialy been able to stay there in the first place?"
"If we can keep children out of orphanages can we give UNICEF less to fight about?"
The Apparent Project – we're working to combat all of these.   Will you help?
Thanks in advance,
Tom